Expression of interest (EOI)
Proposals are invited from the firms on the approved list of Pakistan Banks Association Assets Evaluators (Panel 2) to evaluate the assets of a Private Limited Company. The bids are to be evaluated through "single stage one envelope" procedure wherein the EOI shall comprise one single sealed envelope containing financial and technical bids marked separately. The bids should reach the address given below by October 19, 2020 before 1500hrs. The proposals will be opened at 1530hrs on the same day in the presence of parties interested to be present. Please note that the evaluation encompasses an irradiation facility established to irradiate fruits, vegetables, spices, food products and pharmaceuticals so relevant experience/exposure would be preferred.
TOR's for the assignment can be obtained during office hours i.e. 0800 to 1600Hrs (Monday to Friday). Competent authority reserves the right to reject all proposals without mentioning any reason.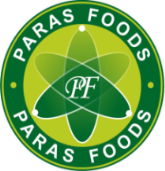 Company Secretary
PARAS Foods (Pvt) Limited
18-Km Multan Road, Lahore
Ph: 042-37514794 | Fax: 042-37510944
View on PPRA Webiste:
www.ppra.org.pk
Dated: 2 October 2020