The PARAS – Medical Technology at its Best
PARAS is providing gamma irradiation services to local and multi-national pharmaceutical companies and medical disposable manufacturing industries since 1988. Irradiation services for preservation of foods, fruits, vegetables, medical devices, pharmaceutical products and a whole range of other products.
The only cold-sterilization service providing an immediate, high degree of sterility and homogeneous penetration, which is suitable also for reusable hospital equipment and items. It is a low-cost method of product sterilization by GAMMA RADIATION.
Advantages of Gamma Irradiation
High reliability. No part of the product can escape from exposure of gamma rays, i. e. No restriction on the shape of the product
It causes no harm to the quality of gamma compatible irradiated stuff
Consistent results
Covers a broad range of products
Safe and environment friendly
No post sterilization tests are required
The sterilization is done after final packaging, which is the specialty of this method
No quarantine time required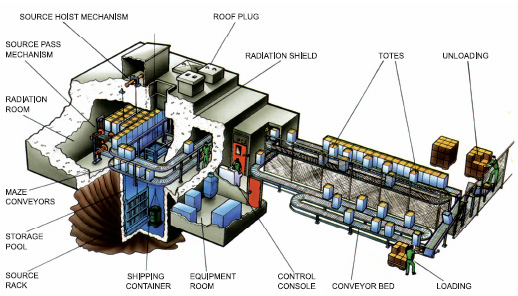 Our mission is to create awareness among our potential clients about the quality sterilization and quality health care products by providing best radiation sterilization services to the indigenous medical disposable industry. To promote the use of radiation services in sterilization techniques for disposable medical products as well as for other products like food & gemstones and to improve the health standards in the country.
To provide benefits of radiation technology to the common man of the nation by providing the best quality sterilization services to medical disposables and expanding our business in multidimensional directions. PARAS encourage the growth of indigenous medical disposable industry to provide quality health care products and improve the health standards of the common man of the country.
This recognizes the management responsibility to maintain the organizational viability to meet its long term commitments. This includes development of new plants, equipment, expansion of business in multidimensional segments, training our employees and other resources to assure orderly growth of our services.
We have a highly experienced and educated staff
All the requirements and validations are previewed in BS EN 552: 1994
We represent the Pakistani Pharmaceutical industry which is going to be 11th largest in the world by 2016
We work using the highest quality management and are certified under ISO 9001:2008
We are accredited by United Kingdom Accreditation Services (UKAS)