Receiving of product Boxes
Inspection of the boxes
Stacking of the boxes on the pallets
Scheduling of the lots for irradiation
Allotment of PARAS identification number/stickers to product boxes
Affixing of radiation labels on the stickers
Placement of dosimeters in the boxes
Exposure to gamma rays in the radiation room for pre-determined time
Retrieval of Dosimeter
Analysis of Dosimeters
Product inspection and release
Product dispatch to clients
Certificate of irradiation after VERIFICATION OF GAMMA DOSE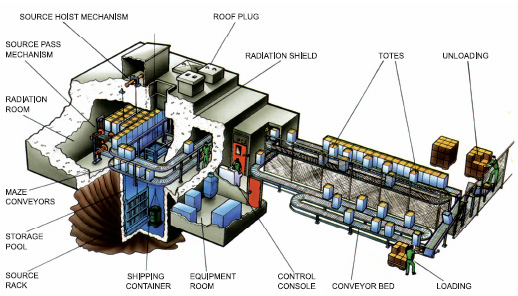 PARAS management is committed to provide irradiation services through latest technology and quality standards.
Our quality objective is aimed for continual improvements to meet customers' satisfaction and future challenges regarding irradiation services at PARAS.
PARAS is certified with ISO-9001-2008 Quality Management System by UKAS.